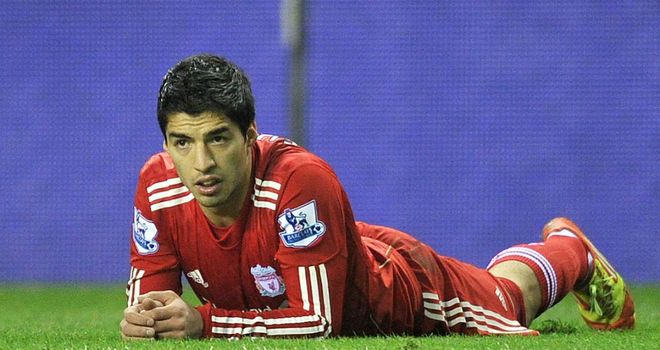 Luis Suarez menerima satu lagi penggantungan perlawanan dan didenda £20,000 selepas dia mengaku bersalah atas kesalahan menunjukkan isyarat lucah semasa perlawanan menentang Fulham tempoh hari.
Liverpool juga turut didenda £20,000 kerana tidak berjaya mengawal tingkah laku pemainnya.
Pemain kebangsaan Uruguay menunjukkan isyarat lucah kepada penyokong Fulham semasa kekalahan Liverpool 1-0 kepada Fulham di Craven Cottage pada 5 Disember lepas.
Keputusan penggantungan lapan perlawanan ke atas Suarez akibat isu perkauman tempoh hari nyata telah mendatangkan kemarahan penyokong Liverpool.
Dalam kenyataan melalui laman web rasmi FA England:"Liverpool player Luis Suarez will begin a one-match suspension with immediate effect after he admitted an FA charge of improper conduct in relation to the same game.
"Suarez was also fined £20,000 and warned as to his future conduct following a gesture he made towards the Fulham fans at the end of the fixture."